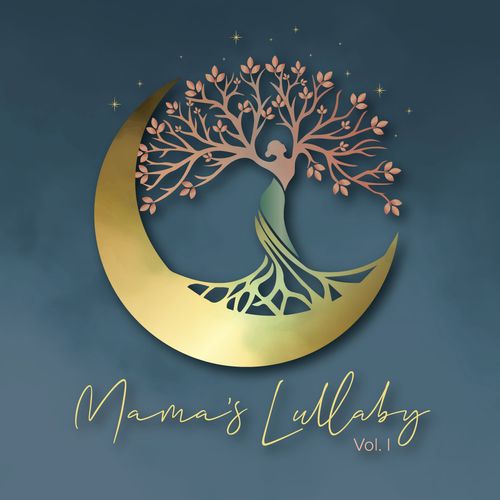 Vol I Credits
Performed, produced and cowritten by Michelle Nicolo Prentice
1. Say Beautiful 
MNP and Marcus Hummon
Guitar and vocals: Marcus Hummon
Cello: Austin Hoke
2. Evangeline
Chris Roberts and MNP
Guitar and Vocals: Chris Roberts
French Horn and Muted Trumpet: Jon Painter
3. Slow Down
MNP & Matt Rollings
Piano and BGVs: Matt Rollins
String arrangement and Viola: Kristin Wilkinson
Cello: Austin Hok
Violin: David Davidson
4. In This Moment
MNP, Stowe Dailey, Karen Taylor Good
Guitar: Johnny Reno Prentice
Piano: Catherine Styron Marx
String Arrangement and Viola: Kristin Wilkinson
Violin: David Davidson
Cello: Carol Robinowtiz
5. It's Time
MNP and Chris Roberts
Guitar and Vocals: Chris Roberts
Cello: Austin Hoke
6. Permission
MNP and Victoria Shaw
Piano: Catherine Styron-Marx
Bass: Mark Prentice
Drums: Matthew Bubel
Clarinet: Jim Hoke
7. Mama's Meditation
Meditation: MNP
Piano and Composition: Donna Michael
8. Dear God
MNP, Lisa Aschmann, Johnny Reno Prentice
Guitar: Johnny Reno Prentice
String Arrangement and Viola: Kristin Wilkinson
Violin: David Davidson
Cello: Austin Hoke
9. There Are No Rules
MNP and Deanna Loveland
Harp and BGVs: Deanna Loveland
Cello: Austin Hoke
10. That's All I Know
MNP and Mike Reid
Piano: Mike Reid
Orchestral Arrangement: Milton Smith
Back Cover Photo by Karen Will Rogers
CD Design / Layout by Jamie Litt, LittMedia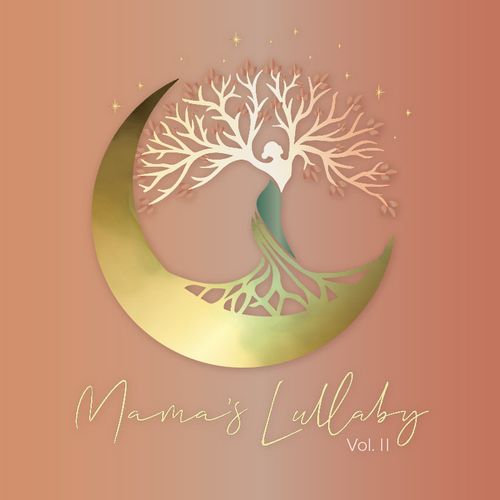 VOL II credits
Performed, produced and cowritten by Michelle Nicolo Prentice
1. Angel's Lullaby
MNP and Mike Reid
Piano: Catherine Styron-Marx
Cello: Austin Hoke
2. It Was Beautiful
MNP, Chris Roberts, Lindsay Lawler
Guitar BGVs and Whistle: Chris Roberts
Strings and Strings Arrangement: Mark Evitts
3. Looking at You
MNP and Amy Grant
Piano: Catherine Styron-Marx
Cello: Austin Hoke
4. My Rock-a-Bye Baby
MNP and Celeste Krenz Feheely
BGVs: Celeste Krenz Feheely 
Guitar: Johnny Reno Prentice
Bass: Mark Prentice
5. I'm Losing It
MNP, Linda Davis, Mark Prentice
Piano: Catherine Styron-Marx
Bass: Mark Prentice
Drums: Matthew Bubel
6. Mama's Meditation 
Meditation: MNP
Piano and Composition: Donna Michael
7. Mama
MNP and Kate Cosentino
BGVs: Kate Cosentino
Guitar: Johnny Reno Prentice
String Arrangement and Viola: Kristin Wilkinson
Violin: David Davidson
Cello: Austin Hoke
Percussion:  Matthew Bubel and John Prentice
8. Be Still
MNP, Mike Reid, Chris Roberts
Vocals: Mike Reid and Chris Roberts
Piano: Mike Reid
Percussion: Matthew Bubel 
9. Bye Bye Birdie 
MNP and Mark Prentice
Piano: Catherine Styron Marx
Bass: Mark Prentice
Guitar: Johnny Reno Prentice
Percussion: Johnny Reno Prentice and Matthew Bubel
Back Cover Photo by Karen Will Rogers
CD Design / Layout by Jamie Litt, LittMedia 
My name is Michelle Nicolo Prentice.  I am a professional singer, songwriter, Stress Relief Coach and most importantly... a mom. 
I live in Nashville, with my incredible husband of 25 years, my 3 beautiful adult children and their spouses.  And as of March 2020 my two gorgeous grandbabies! 
 I was born in in Salt Lake City.  When I was a little girl, my parents owned an Italian restaurant  called Mama Nicolo's. My dad loved music, so he had a live band that played on the weekends. 
I knew from the age of three, that I wanted to be a singer.  I vividly remember pointing to the female singer on stage one night at Mama Nicolo's and saying to my dad, " That's what I want to do!" 

And I always knew I wanted to be a mother some day.  

I had my first paying singing gig by the age of 8 and became a wife and mother by the age of 18! 
 
What inspired Mama's Lullaby? 

Over the years my life has been blessed by so many wise women, not only my own wonderful mother, but many other experienced, sage moms that gave me fabulous advice, help and assurance that everything was going to be okay.
I realize not everyone has those kind of experiences. 

That support made such a positive impact in my life and in the lives of my children, that it inspired me to create something to support other moms. 
They truly aren't kidding when they say it takes a village! 

At times, we mothers can feel lonely, overwhelmed, and underappreciated.. often putting everything and everyone before ourselves, even to our own detriment. 

This can leave us feeling isolated, exhausted, depleted and worried that we're doing it all wrong, or feeling like we don't know what we are doing.
Longing for someone who's been there, someone who's willing to share their wisdom with us or show us how to be better moms, while still taking good care of ourselves in the process...  My goal is to create a virtual space where any mom can have the opportunity to experience a potpourri of sage and wise mamas from all over the globe! 

The Idea... 
This idea first came to me about 5 years ago when I was staying the night in the hospital with a family member. 

I was restless and worried, trying to sleep on that very uncomfortable chair, when I remembered my husband and I had recently recorded a beautiful original lullaby for a client.

I had a copy of it in my phone, so I put my headphones in, pressed "play", and the lullaby literally relaxed me to the point that I was able to drift off to sleep.
When I woke up the next morning it hit me... maybe moms need beautiful lullabies to calm and soothe them in times of stress, and worry...  Lullabies that they would enjoy listening to, just as I experienced that night! 

Fast forward two years later, I was driving in my car and suddenly I heard, plain as day, "It's time to start writing the lullabies NOW! Call Marcus Hummon! So that's exactly what I did. 
Marcus is our dear family friend who also happens to be the Grammy-winning songwriter of songs such as "Bless The Broken Road", "Cowboy Take Me Away", "Only Love", "Ready To Run", "Born To Fly" and countless others. 

He answered the phone and when I told him my idea, he said he would love to write with me! And that's how it began...
Just like that, names and ideas would come to me while I was driving and I would call these Grammy-award winning writers and they just kept saying yes! 
I have been blessed to write with Artists like like Amy Grant and Linda Davis; songwriters like Mike Reid, Marcus Hummon, Victoria Shaw, Chris Roberts and Matt Rollings, just to name a few!
From first having the original idea, I knew this was a divinely inspired project and I was merely to be the vessel it comes through, bringing it into existence. 

The Plan... 
What started out as an idea of lullabies to soothe, comfort and nurture mothers, has evolved into a vision of creating a virtual Mama Village online. 
A beautiful support system open to all Moms, new and seasoned. 

A place where we can both share and receive wisdom, compassion, and community with mothers from around the world.  A place with beautiful, soothing music, warm supportive friendships and life changing advice, information and resources. 

I am deeply passionate about supporting and helping moms!  My goal with this project is to inspire them to have the most fulfilling motherhood experience possible. 

How your generosity will be used... 
First of all your generous support will fund the recording costs of these 20 amazing and powerful Lullabies which will be rolled out into Four 5 song EP's… the first two having been just released in May 2023! 
This entails (musicians, engineering, mixing, mastering and related photography, artwork, branding and Logo for Mama's Lullaby). 

I am sooo beyond excited for you to hear what I have been pouring my heart and soul into over the last 3 years !!!
Your donations will also fund the creation and maintenance of the larger Mama's Lullaby website and App, which will need to be sophisticated to allow for extensive video, audio and interactive membership features.  Also included is a budget for marketing and promotion.
Down the road-phase 2...  in the second phase along with all the unique lullabies and music videos, we will begin to record the vast library of interviews, round table talks and podcasts with an array of amazing women from all walks of life. 

These interviews open up opportunities for sharing their vast life experience and wisdom on endless important topics and issues of motherhood. 

A bonus component will be trusted professionals from the medical community and integrative health communities sharing helpful and practical application on how to truly take care of ourselves... emotionally, physically and mentally. 

As the saying goes" If mama ain't happy nobody's happy!" LOL! 

This virtual online community for moms will be available 24/7/365 on all platforms. 

And who knows what else might be born from this little idea!!! 

In conclusion 

 This last unpredictable year gave me time to pause and think about the best way to bring this project to life. 

 I know this is a big project and undertaking. I feel so blessed and humbled to have been giving this important idea to bring into the world. 

Thank you from the bottom of my heart for your support in this first phase of Mama's Lullaby.  It truly means the world to me and all the mama's who will benefit from this idea in the future!
Many Blessings, 
Michelle
Please share this video at this link: www.mamaslullaby.com